iNAP Oral Interface (Ref: I07-H)
Regular price
Sale price
$60.00 USD
Unit price
per
Sale
Sold out
The oral interface used with iNAP is an essential component of the iNAP system. It is worn in the front of the mouth, and the larger flange fits between the front teeth and the lips, similar to how you would wear a snorkel.  The smaller flap fits behind the lower teeth to help secure it in the mouth.   In 2021, we added the IO-7H, which many patients found to be more effective in creating a seal and removing excess saliva from the mouth. The shorter stem on the IO-7H is helpful for those with a sensitive gag reflex.
| | |
| --- | --- |
| IO-7 | IO-7H |
| Straw part/stem is 1.75" long | Straw/stem is 1.3125" |
| One suction port at the end | 3 suction ports along both sides and at the end |
| Smooth straw all around | The underside of the straw is smooth |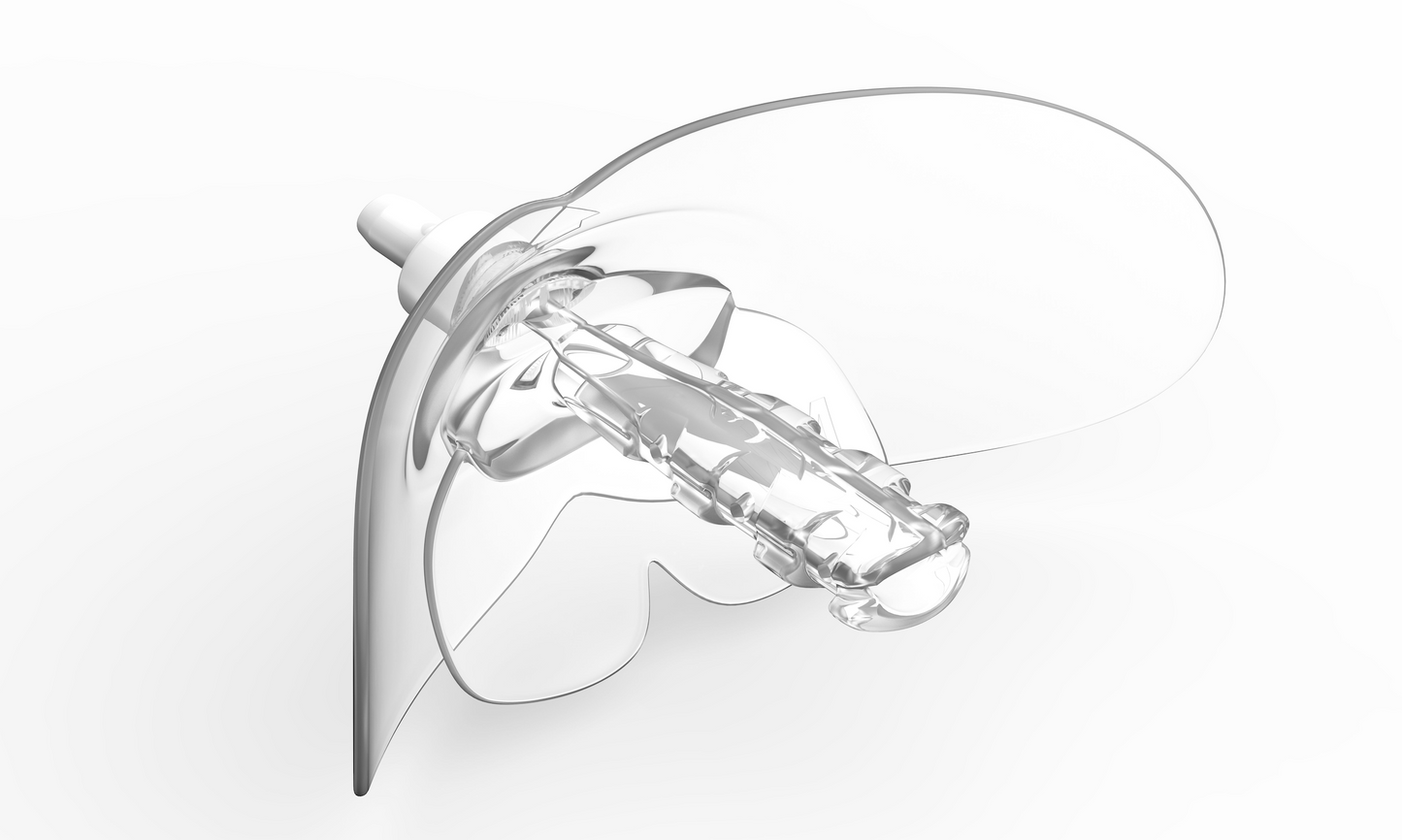 Could be improved for bruxism
Adding a couple of bite-tray "wings" to the sides would be very helpful for those of us with bruxism. I haven't yet found a "bite guard" that will work with the oral interface, but there's no reason the two functions couldn't be combined.
I like the Dentek Ultimate dental appliance.
UT is decent but the needs to be one closer to the design of a mouth guard
Awesome
Hose needs to be a little longer.
iNAP Oral Interface (Ref: I07-H)